Designs based on passion
and experience
"As a passionate and user of knives, all my designs are focused on functionality and ergonomics, without however underestimating the aesthetic point of view." Hydra Design

Hecate II
Made in Spain
---
Hecate II is a heavy-duty fixed-blade tactical knife produced by Hydra Knives

An overview of the drawings, projects and design vision
Find out more about
Alessandra De Santis' background.

Tactical and military knives
created for those who serve
Projects on specific requests and needs of military departments, law enforcement, search and rescue operators, and every one that needs duty knives.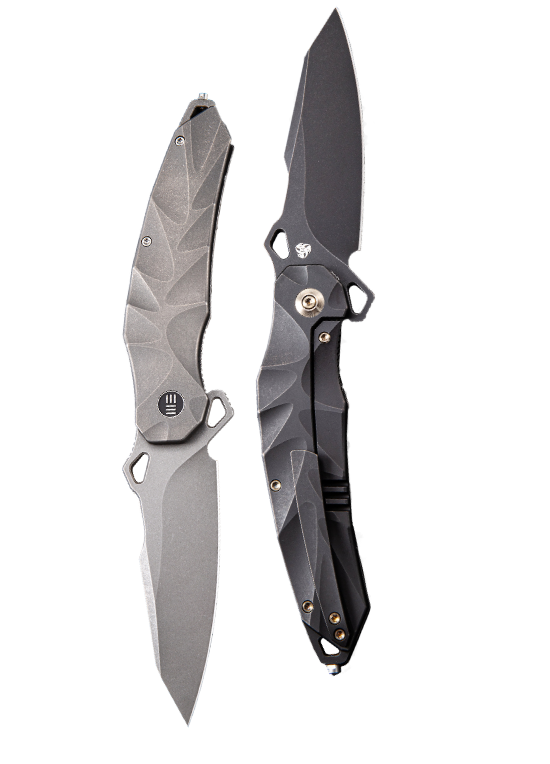 Versatile blade, smooth action and ergonomic solid titanium handle. Check out the Hecate knife manufactured by WE Knife Co.
Welcome to Hydra
DesignProject
Latest Photos
A collection of photos of Hydra Design's creations
"If you can recognize a knife only by its silhouette,
it means that the designer has done a great job!"
@f.cotti

Receiving feedback like these is one of my favourite things about doing collaboration as designer, and always remind me how grateful I am for this opportunity.
[A. De Santis]

Hydra Design is the knives division of Hydra Armaments Company. In addition to the projects under our brand, with the Hydra Design division, Alessandra De Santis works as knives and tools freelance designer, collaborating with various worldwide knife manufacturers.